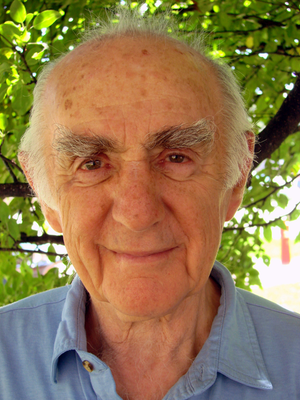 Lee Grodzins, Co-President and Founder of Cornerstones of Science
Lee Grodzins launched Cornerstones of Science in 1999, following his retirement from the Physics faculty at MIT where he had worked since 1959. In 1987, he founded Niton Corporation, a company that develops and markets instruments to measure toxic elements in the environment (four of its instruments have won R&D 100 Awards given to the year's 100 most innovative technical products). Grodzins was a founding member of the Union of Concerned Scientists, as well as a Guggenheim Fellow and Senior von Humboldt Fellow. Author of more than 150 technical papers and holder of more than 50 patents, he is a Fellow of the American Physical Society and the American Academy of Arts and Sciences. Grodzins received his B.S. from the University of New Hampshire and his Ph.D. in Physics from Purdue University. More details about Lee.  The Lee Grodzins Postdoctoral Award.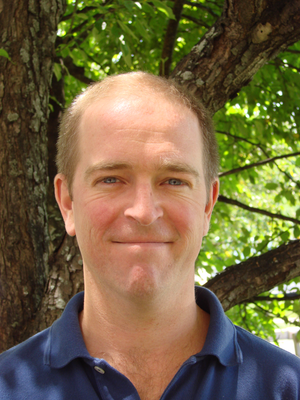 Chris Goodwin
Co-President
Chris Goodwin works for the Goodwin Motor Group, a five-dealership automobile group owned and operated by the Goodwin family for more than 80 years. Prior to working for the family business, Goodwin practiced law for ten years, first in Maryland and later in Maine. He is involved with numerous local nonprofits, including the Curtis Memorial Library in Brunswick, Maine, where he is the most recent former President; Maine State Music Theater, operating summer musical theater out of Bowdoin College's historic Pickard Theater; and Community Ice, seeking to build a community ice arena to serve the greater Brunswick and Midcoast Maine regions. Goodwin became involved with Cornerstones of Science through his relationship with founder Lee Grodzins, as the two worked together to transition Cornerstones from a program of Curtis Memorial Library to a separate non-profit entity. Goodwin lives in Brunswick, Maine, with his wife, Alyssa, and two children, Hazel and Felix.
Hal Grodzins

Hal Grodzins is Chief Development Officer and a Director of Sabia, Inc., a global leader in the
manufacturing and marketing of Prompt Gamma Neutron Activation Analysis (PGNAA) technology.
A longtime instrumentation business executive, Mr. Grodzins has decades of experience in all
aspects of business management, including executive management, M&A, strategic planning,
technology development and global business development.
Prior to joining Sabia, Mr. Grodzins was Cofounder, Chairman, President and CEO of Viken Detection Corporation, a pioneer in homeland security x-ray imaging and analytical devices; former Chairman, President and CEO of Niton Corp., the company that invented handheld x-ray instrumentation; former Managing Director of Niton Europe GmbH and Niton Asia Ltd.; former Executive Consultant to the CEO of the Rigaku Group of Companies; Founder of Rigaku Analytical Devices, Inc.; and former Vice President of Research and Development of the instrumentation division of Thermo Fisher Scientific. Prior to joining the instrumentation industry, Mr. Grodzins worked as bond trader–broker at a boutique Wall Street firm, Stoever Glass & Co. Mr. Grodzins is former Chairman of the Fulcrum Foundation and a former
director of several private companies. He is the inventor and co–inventor of patents in x-ray fluorescence and optical emission spectroscopy; winner of the 2003 R&D 100 Award as principal designer of Niton's XLt Series XRF analyzers; and winner of national awards for sales and product presentation.
Mr. Grodzins resides in Arlington, Massachusetts.
Steve Weems

Steve Weems joined the Cornerstones of Science Board of Directors in 2019 and became treasurer in 2020. Currently, Steve is the Executive Director of the Solar Energy Association of Maine (SEAM), a broad coalition of solar energy interests advocating for the development of solar energy projects of all sizes and types, as a key component of the clean energy infrastructure necessary to decarbonize Maine's economy. SEAM's work is both educational and policy-oriented, working with legislators, as an intervenor in regulatory proceedings, and on other fronts to improve the policy and economic framework for solar energy.
Steve is the managing Director of Polaris Associates, a consulting and financial packaging firm he founded in 2008. Polaris focuses on business and organizational development, community development, and project financing. Previously he founded CEI Capital Management LLC (CCML, 2003), where he served as Managing Director. CCML specializes in the use of the federal New Markets Tax Credit (NMTC) program to finance major projects in low-income areas, with specific provisions to benefit the people living in those areas.
Steve has held other key management positions in the private, public, and not-for-profit sectors. These include President and COO of Schiavi Leasing Corporation, a turnkey provider of commercial modular space;  Executive Vice President & COO of Resource Conservation Services, an organic materials recycling company; Vice President of Corporate Lending for a subsidiary of the Bank of Boston; co-founder and Executive Vice President of the Maine Development Foundation, a statewide 501(c)(3) economic development corporation; founder and Supervisor of a Division of Economic Planning & Analysis at the former Maine State Planning Office. He has served on numerous boards and commissions including recent service as a Trustee of Bigelow laboratory for Ocean Sciences and the Midcoast Regional Redevelopment Authority, which is redeveloping the former Brunswick Naval Air Station. A transplanted "flat-lander," Steve has lived and worked in Maine for 46 years.